Free Girls Football Training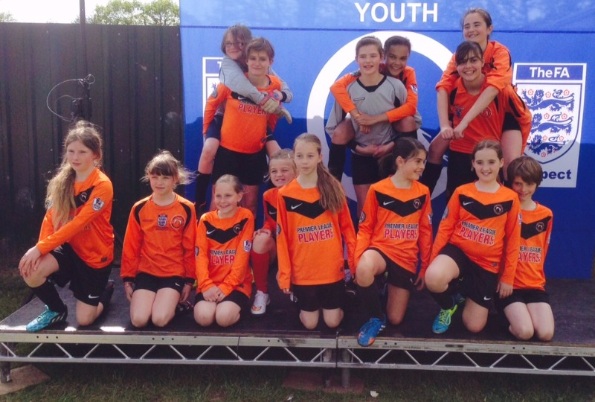 Girls of all ages are welcome to come to Football Training.
All ages and abilities welcome.
Training is on Mondays and Wednesdays from 6.30pm to 7.30pm and Girls can attend either session or both.

We are now Training at Malling Fields.
Shin pads have to be worn or children will not be allowed to participate in training or matches, this is because children can get serious injuries if they do not wear shin pads.
For more details please contact:
U10 and younger:
Sheila Cullen
m: 07515 029718
U11/U12:
Steph Hollis
m: 0770 357 0003
Stuart Bliss
e: [email protected]o.uk
m: 07542246271
Ready, Set, Goal
Ready, Set, Goal is a campaign that has been launched by the Sussex County Football Association to promote the numerous football clubs who offer opportunities for women and girls to play football throughout the county as well as recognising the need for new activities to be started.
Keeping fit, making friends, being part of a team are all benefits of participating in women and girls football and it is our aim to make sure football is accessible to girls and women who would like to enjoy the game in Sussex.
Many of the clubs with women and girls teams in Sussex have the FA Charter Standard Award, identified by the Charter Standard logo. The FA Charter Standard Award is a quality mark awarded to clubs who meet a set of criteria in the areas of safeguarding, coaching and administration as well as showing a commitment to developing competitive opportunities for players.
There are also many opportunities for coaches, officials, administrators and event organisers within clubs so if playing is not your thing but you are feeling inspired to get involved in other ways please do get in touch.
Are you READY? Because we're SET to help you achieve a new GOAL!