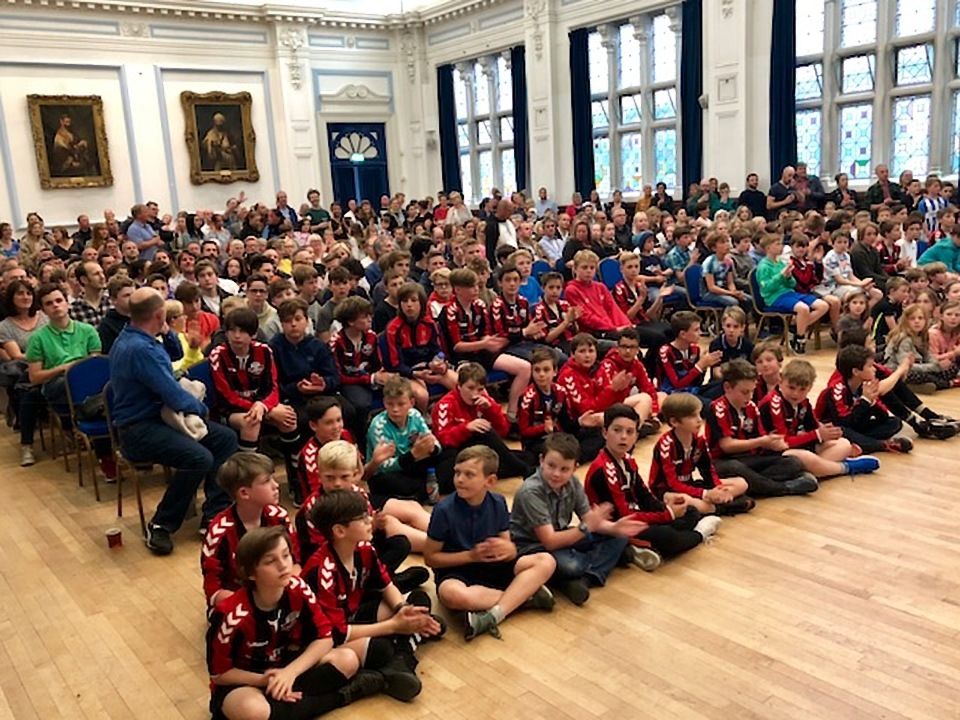 Lewes FC Juniors formed by George Feltham and Paddy Graffin (ex Portsmouth and Cambridge players) as Lewes Bridge View Junior Football Club has been providing football for young people in the Lewes area for nearly 40 years. In June 2016 Lewes Bridge View Junior Football Club "teamed up" with Lewes FC to form a partnership committed to providing football for all.
Our aim is provide young footballers with the opportunity to learn, develop and progress in the game in order to fulfil their potential. We have a strong emphasis on fair, competitive play and - particularly at the younger ages - of encouraging players to experience a range of positions to help their development and understanding of the game. We seek to do this is a friendly, supportive and community based setting, where the players (and their parents) can make lasting friendships.
We play at Malling Fields in Lewes and currently field teams from Under 8 to Under 16 in the Sussex Sunday Youth League and Mid Sussex Youth and Minor Football League and U11 and U13's girls teams in the Sussex Women and Girls Football League. We have over 200 players registered across the years. A good number of our current players play for the their local representative (District) sides.
Over the years the club has seen many of its players progress to professional and senior clubs. John Robinson who played for Brighton, Charlton Athletic and also represented Wales was one of the first professionals Bridge View produced and more recently another former Bridge View players include Paul Ifill of Millwall who played in the 2004 FA Cup final against Manchester United and David Wheeler who joined Exeter FC in 2013.
Read our Privacy Policy and find out how we use your data.