LEWES FC JUNIORS NEWS
LEWES FC JUNIORS TOURNAMENT
Parents we need YOU!
Our Tournament is less than two weeks away and we urgently need more volunteers.
Please click here to sign up to help for a session at the tournament.
Coronavirus Update.
The FA have now issued further advice and some Lewes FC Juniors Teams will now be returning to offering competative football. Existing members will have received detailed gudiance from the club about the return to football activity.
Before your child engages in competative football we need parents to confirm they have read the FA guidance relating to training.
Please read the guidance on the links below:
Covid-19 - FA Guidance on re-starting Competative Football Activity
Lewes FC Juniors - COVID 19 Risk Assessment - Competative Football - July 2020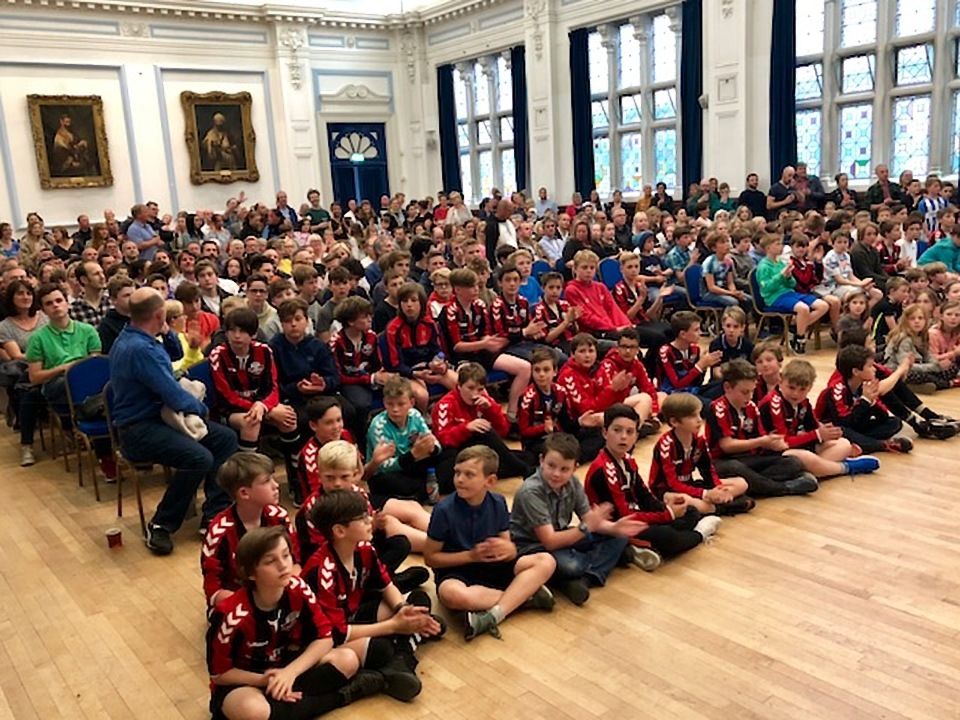 There was a fantastic turnout at the first LEWES FC JUNIORS presentation evening at Lewes Town Hall. It was great to see so many children receive their trophies and thanks to the representatives from LEWES FC who came and presented the awards.